We work with organisations such as Oil Spill Response Ltd and Cobham Plc to provide aerial oil spill response and monitoring services to many of the world's major oil and gas companies.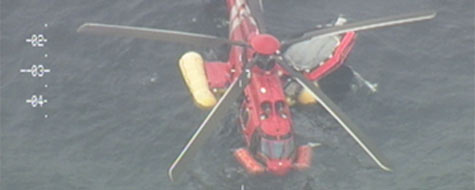 During a surveillance contract coordinated by ARL, the DA42-MPP aircraft supported emergency services in the successful rescue of 14 people on board a ditched helicopter serving the North Sea oil rigs.
Our extensive knowledge in the aerial surveillance and monitoring arena enables us to provide expert, full life-cycle management solutions to an array of industries, but in particular to companies in the oil and gas sector; focusing on spill prevention, detection, monitoring and clean-up, using all available technologies including airborne and satellite platforms.