S and X band radar data
The S and X band demonstrator produced some excellent data for analysis and highlighted the ability of both frequencies to identify oil in water. An example of which can be seen in example "Oil10_W.0" below: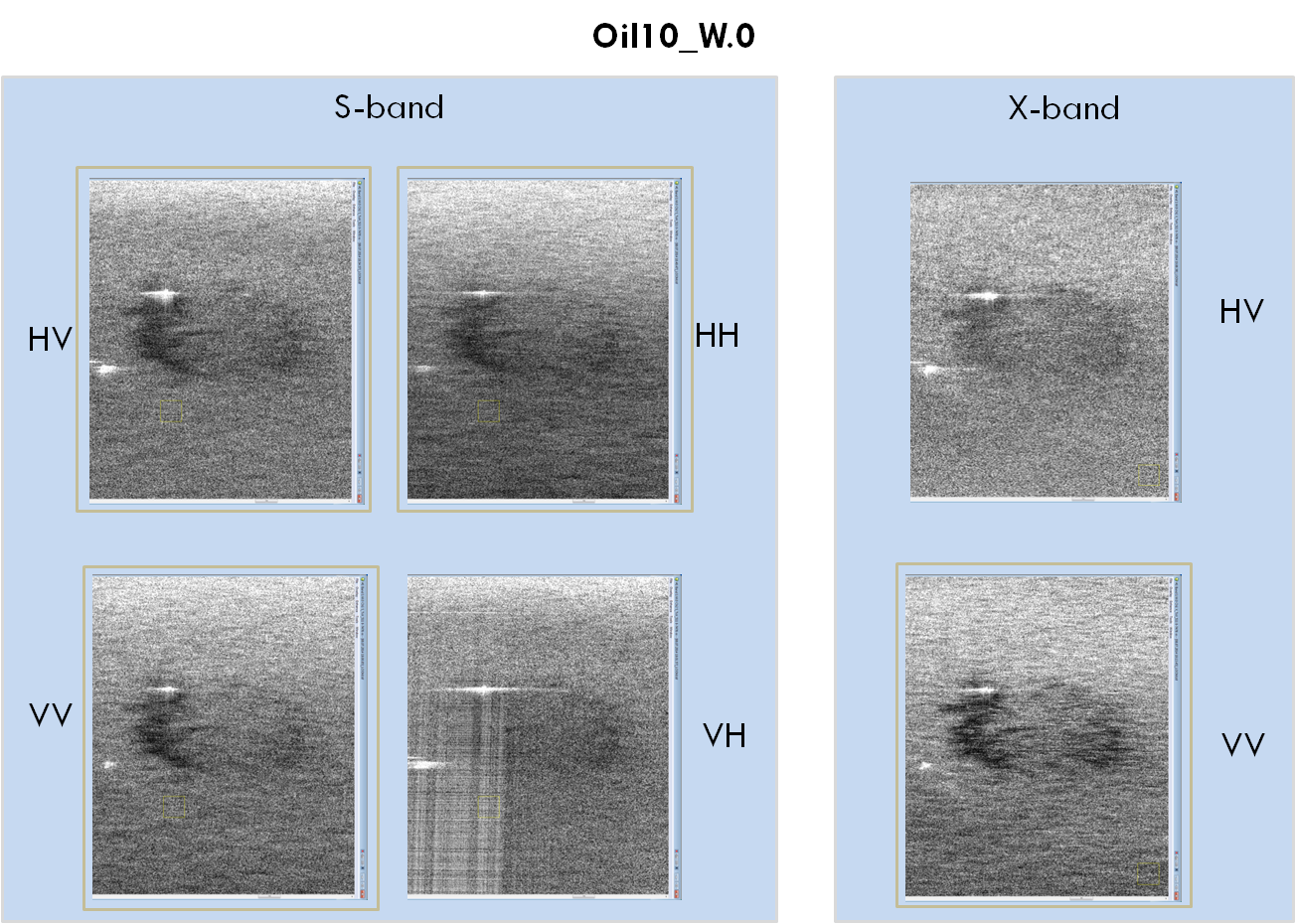 Both oil types are visible here, in all of the polarisations, however they are most clear and distinct in HV polarisation for the S-band and VV for the X-band.
Summary findings from the data
AirSAR (S and X band) data demonstrated clear returns of oil across the timeline of the exercise. The distinction of oil from water is possible visually and also through classification and analysis techniques.
Both oil slicks can be identified and characterised but crude oil proved easier to detect than diesel in later stages of the exercise.
With the C-band data from RadarSat-2, co-polarisation proved better than cross-polarisation for oil detection during the exercise.
The conditions for the exercise largely fell within the parameters that allow for detection of oil on water using radar sensors.
The ground truth data and ancillary data have provided an excellent basis for analysis.
There is potential to carry out further analysis depending on customer requirements, some areas of potential interest are highlighted in the following section.